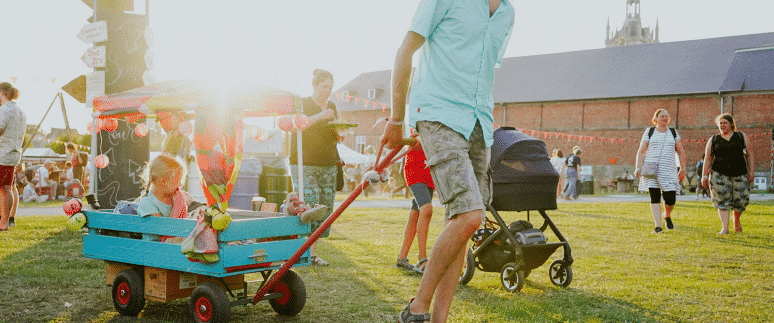 LaSemo is the festival that carries strong meanings and values and looks to the future.
Every decision and direction we take to develop our project is based on strong values and is future oriented.
Our ambition is to build a festival anchored in the society and ...
For 15 years, we have been providing comprehensive sustainability solutions for the industry and for audiences. We deal with cultural, environmental (mobility, food, waste, scenography, energy, awareness), social (accessibility, gender…), economic (suppliers and local spin-offs…) and citizen and intergenerational participation issues.
With regard to this last point, LaSemo is also looking to the audiences of tomorrow by offering a first quality cultural experience to thousands of children each year, for whom cultural offerings outside of school are too rare.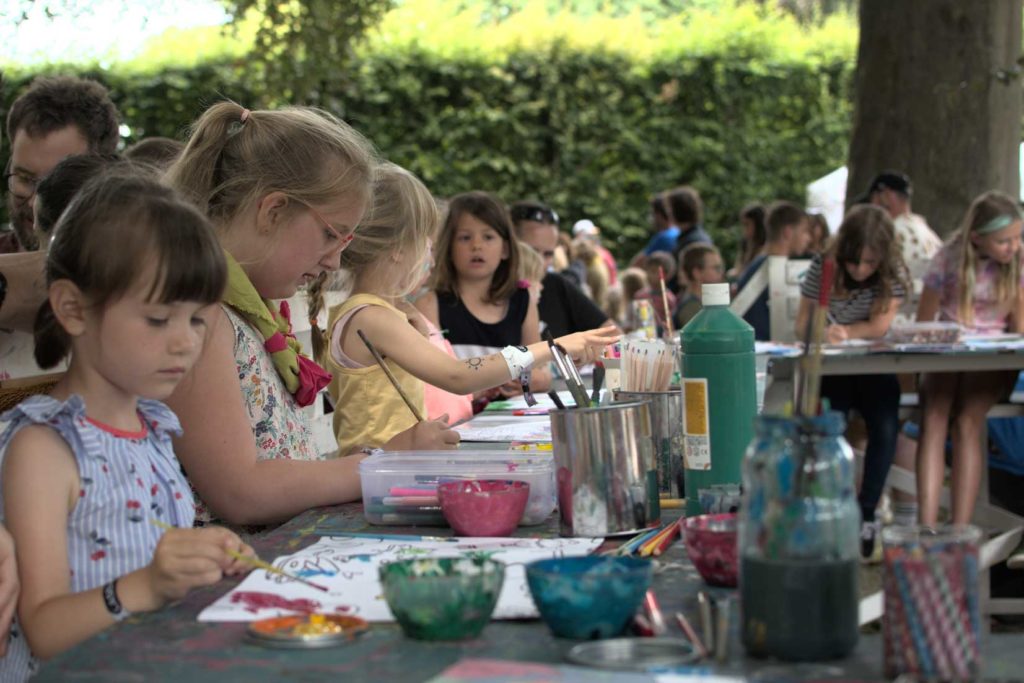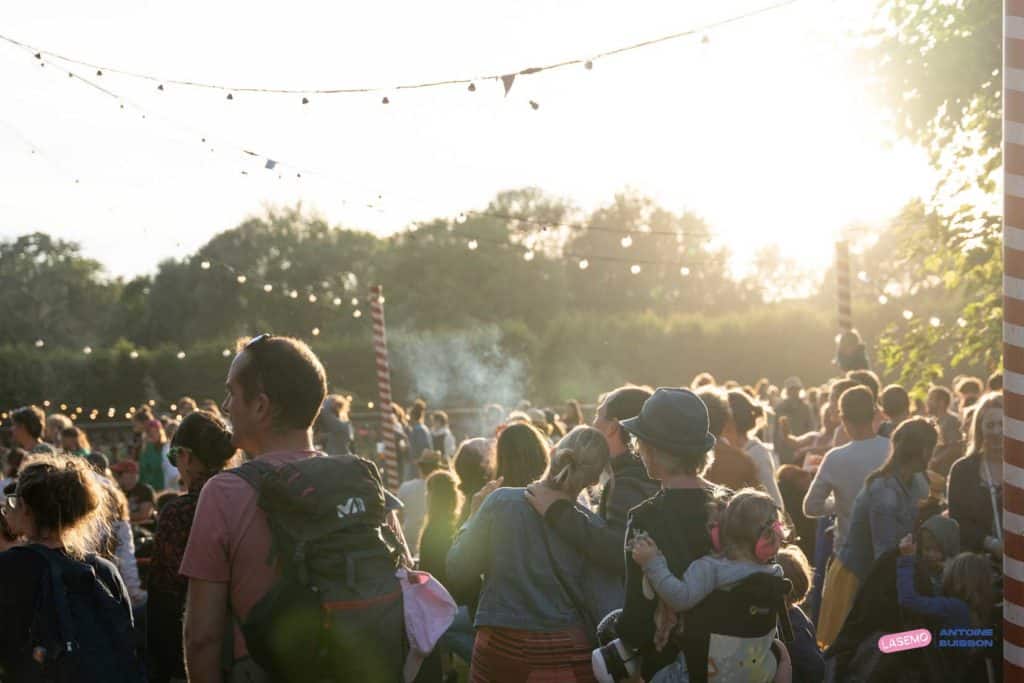 With figures from UNAF – France indicating that adults spend an average of 8 hours a day in front of a screen (of which more than 5 hours are spent in their leisure time) and that children between 3 and 7 years old spend 1 hour and 56 minutes in front of a screen, it is clear that the psychological and democratic consequences of isolation are on the rise.
This is why LaSemo is built around the encounter between individuals, cultures and generations and the sharing of emotions. Indeed, the location of the site, the shows and concerts organized, as well as the activities proposed encourage social ties and reconnection with life.
With the carefully thought-out setting, scenography, implantation and programming, festival-goers can take the time to contemplate the artistic proposals with all their senses and to disconnect.
We attach great importance to the comfort of the public and to the quality of the reception, and we pay attention to every detail of the organization to allow them to fully enjoy the experience.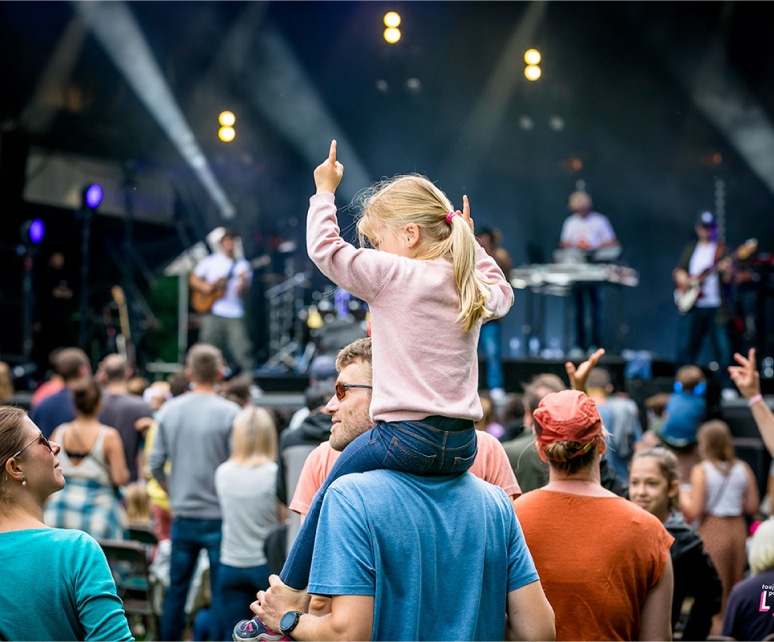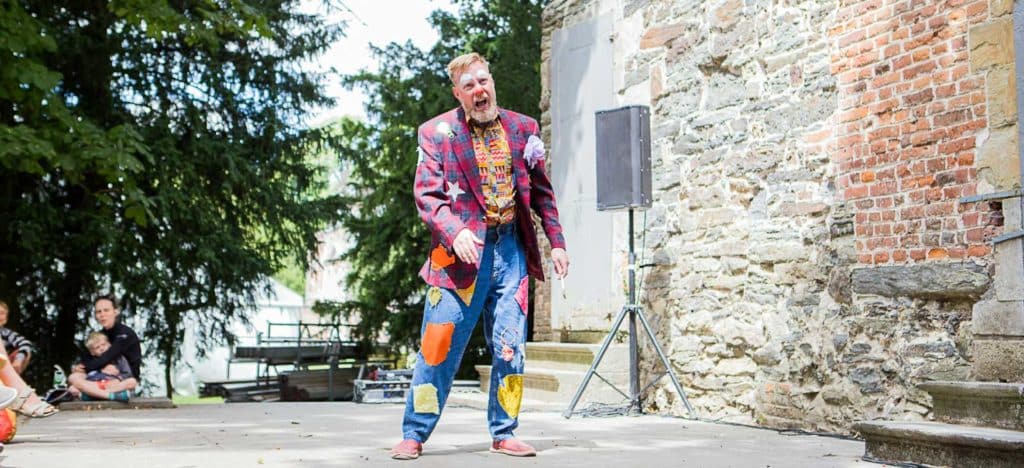 As a place of experimentation and commitment
We are proud of LaSemo as a living laboratory. We innovate with cultural forms by offering concerts and performances that are both innovative and daring. Our audience responds with enthusiasm, curiosity and kindness to the artists present, offering them a platform to have confidence in their work.
We are also trying to implement sustainability measures with notable successes (sometimes adopted by the entire sector) and failures.
An opening of the artistic offer to new audiences.
Each year, 1/3 of the audience was composed of children, mainly very young and who are prevented from accessing a quality cultural offer as a family. Our survey revealed that the majority of the audience does not attend other festivals and 2/3 do not attend any other music festival.
LaSemo, with its specific offer, proves to be the perfect solution to meet this need which is not covered by other operators in the sector or in the territory.
A family and public offer.
With LaSemo, all ages are welcome! We offer a varied program, adapted to both young people and the general public. Our artistic proposals are varied and accessible to all: children, their parents and adults without children. Everyone can find happiness, whatever their age.
A support to the artists of Brussels and Wallonia.
More than 50% of the artists programmed come from the Wallonia-Brussels Federation, both in music and in the performing arts. We give a prominent place to emerging artists.
A decompartmentalization of the sectors through various proposals.
LaSemo offers a truly inspiring interdisciplinary approach. With the same ticket, on the same day, the public can discover and open up to concerts of contemporary music (and song for young audiences), classical music, circus, street, fairground, interdisciplinary shows, storytelling, cinema (very short films), humor, cabaret, entresorts, and theater for young audiences. Our decompartmentalization provides an enriching experience for audiences.
Democratization and accessibility.
Our culture is accessible to all and we pay special attention to people who are far from culture. We have four main axes to make culture accessible: Article 27 with tickets at 5€ per day, facilities and infrastructures adapted to people with disabilities, facilities and prices adapted for families and small children and institutions to which we offer free or a symbolic price.
Participation in the dynamics of the sectors.
LaSemo is an actor involved in various networks that contribute to the dynamization of sectors and operators. LaSemo is a member of FFMWB, Aires Libres, Court Circuit, EFES, ASSPRO and Eventchange, and its participation in these networks strengthens its presence and influence.
Discovery and curiosity.
LaSemo enthusiastically opens its doors at 10:30 a.m. to allow audiences to make artistic discoveries. Audiences come early and are very receptive. The development of the site focuses on discovery: all the spaces offer a great deal of interest from the public. The musical headliners are there to expand their audience and thus invite people to discover new artists and forms of artistic expression.
Associative, professional and participative
Our associative approach is a testimony of our commitment to values and the project. Any profits are fully reinvested in the festival, without any possibility of personal enrichment. To carry out our mission, we pride ourselves on working with a balance of paid professional cultural workers and enthusiastic volunteers.
We believe that this balance is essential: on the one hand, a more solid structure and cultural workers who are paid for their work. On the other hand, the richness and sensitivity of a team of passionate volunteers who, by committing themselves, share their time and benefit from an exceptional and empowering training and experience.
Support for interdisciplinary creation
By programming interdisciplinary performances in a festival for the general public, LaSemo actively promotes the creation of such performances.
A strong artistic direction
Our programming is positive, festive, accessible and demanding in terms of quality. We offer a variety of forms and disciplines. LaSemo creates unique and varied custom-made worlds that offer a dive into extraordinary universes. Through our markets and exhibitors, we showcase high quality artisanal initiatives.
Want to be informed
of all the LaSemo news?
WE ARE EVERYWHERE! SO FOLLOW US…